The Arizona Department of Transportation (ADOT) retained NCS GeoResources, LLC (NCSG) to provide the geotechnical recommendations for the final design of the SR 89A Banjo Bill Rockfall Containment Project in Coconino County, Arizona. The project is located along SR 89A between Sedona and Flagstaff in the scenic Oak Creek Canyon.
At the project site, two drainage basins that can be traced all the way up slope to the east rim of the canyon approximately 1,400-ft above the highway were identified. SR 89A was blocked by rockfalls and debris flows many times at these drainage basins. ADOT commissioned several studies to develop a plausible concept to deal with the problem of rockfall and debris flows.
Rockfall containment basins at the base of the slopes to capture falling rocks were determined as the best alternative for rockfall containment. Retaining walls were subsequently required to stabilize the excavation at both basins.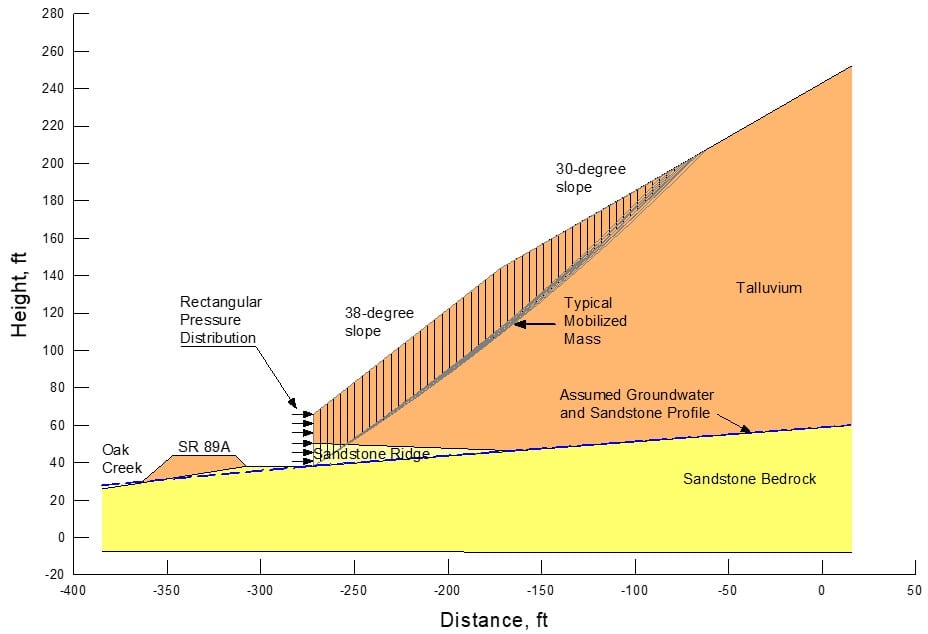 Based on constructability considerations and stabilization of excavations at the toe, an anchored micro-pile wall system was selected as the most feasible wall system. A thorough understanding of the geologic features was required in order to perform the geotechnical design of the structures. Site characterization, slope stability analysis, seepage analysis, and constructability workshops were just a few aspects of the project during the design phase.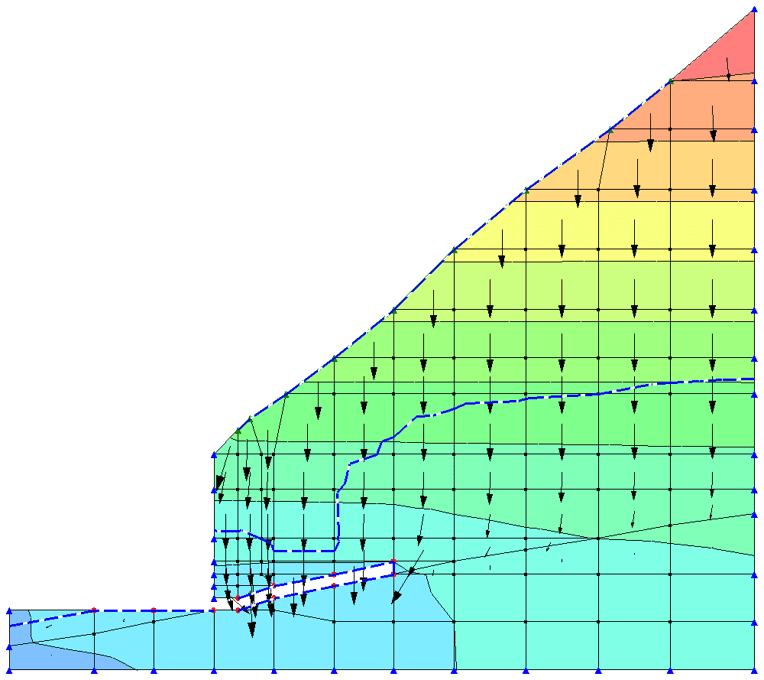 The scope of geotechnical work performed by NCSG during the design process was as follows: setup of field and laboratory investigation program, reduce the data and perform data interpretation from field and laboratory investigations performed by others, perform geotechnical analysis and provide recommendations, and coordinate the geotechnical effort with ADOT's Materials Group.
After finishing the geotechnical design, ADOT retained NCSG to provide Post-Design services. These services included: Pre-bid meetings, Collection and reduction of instrumentation data from inclinometers, piezometers and survey monuments, Preconstructions meetings, Interaction with contractors, Training of Inspectors. During the construction process, ADOT retained NCSG to provide reviews of day-to-day activities, interpretation to obtained field data including micro-pile load test, anchor tests and instrumentation data.
This project has been completed and is in service.
Photo Credits: Some of the photos on this page are courtesy of ADOT (Jim Monnett / Ed Hall / Richard Solano).