The Pima County Joint Court Complex houses the Pima County Justice Court, the Tucson City Court as well as City and County departments, support functions and parking. The buildings consist of several multistory office structures and parking garages. The complex is a 290,000 square feet with the main building being a 7-stories steel structure.
The subsurface conditions were particularly challenging and included near-surface collapse-susceptible soils, old foundations, soft clay layers within the zone of influence of foundation, perched and regional ground water, and contaminated soils. These conditions were further complicated by the fact that an old graveyard was found within the footprint of the complex!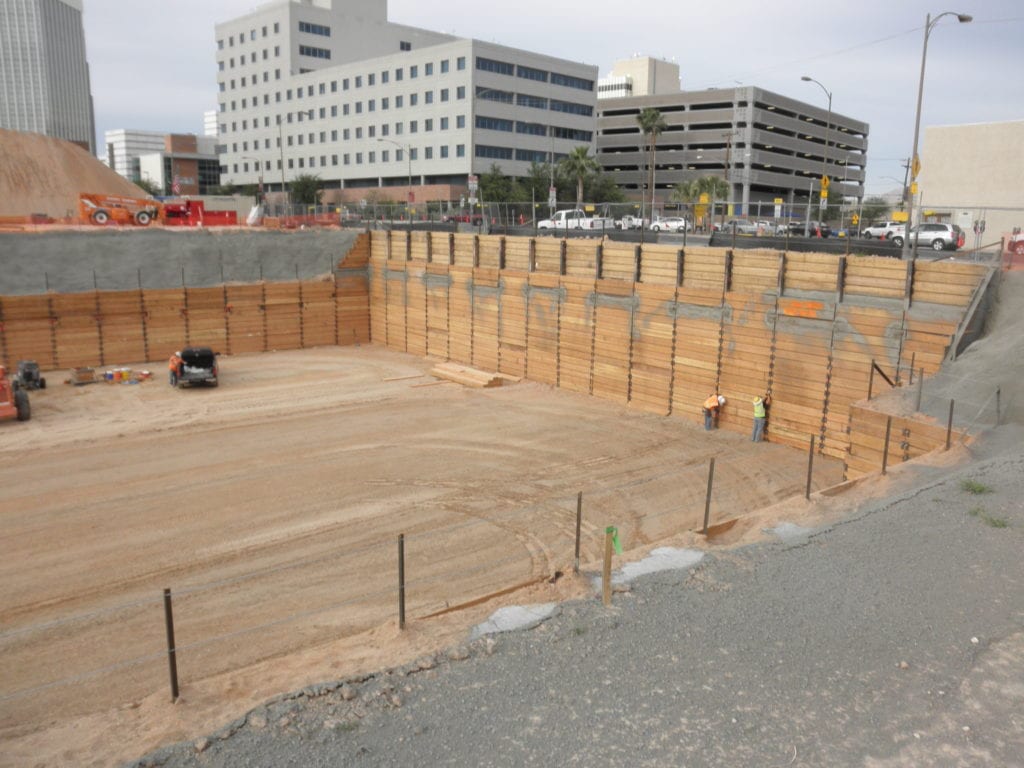 Several foundation alternatives were evaluated ranging from deep to shallow foundations. To mitigate the detrimental effects of settlements (both short- and long-term) a fully compensated mat foundation was finally selected and constructed. The mat foundation was 4-feet thick. Due to the proximity to nearby facilities extensive shoring was required to support the excavation to reach the level of the mat foundation.