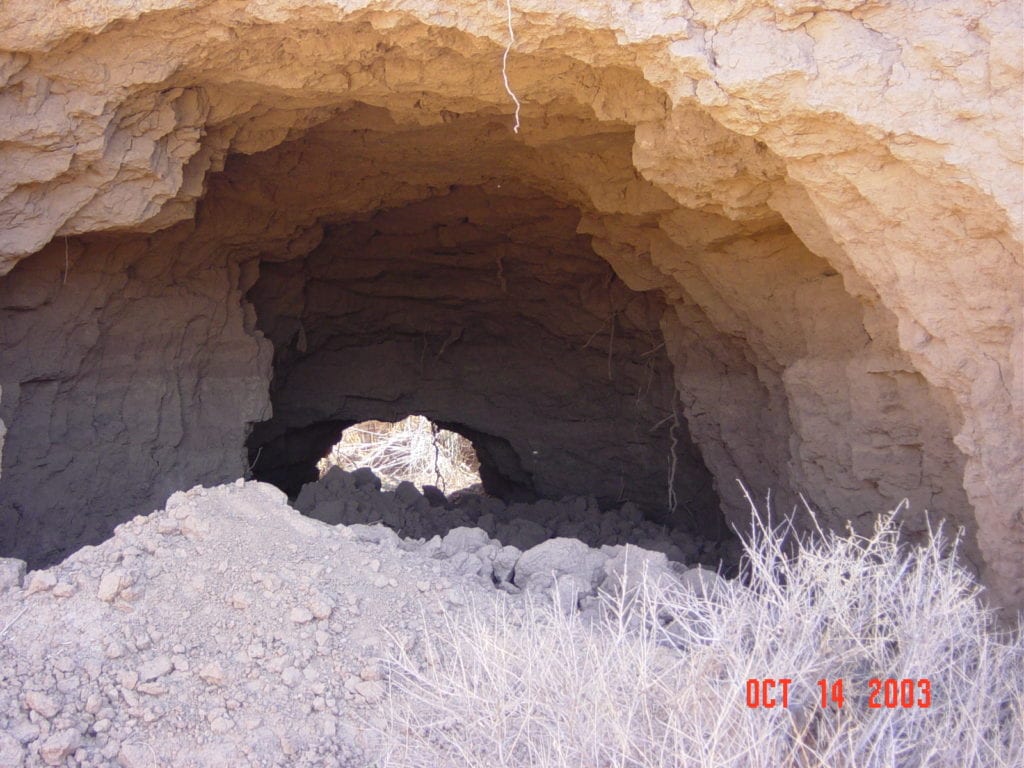 Ryan Dike is an approximately six-mile long earthen dike on the southwest side of the San Simon River, approximately 10 miles northeast of Bowie, Arizona. Ryan Dike was constructed by the U.S. Bureau of Land Management (BLM) in the early 1970s with the main objective of controlling the erosion of the banks of the San Simon River. The dike was designed to control water running into the San Simon River from Ryan Draw and other tributaries by spreading it out and dropping it into the San Simon River at strategic places along the dike.
Very little maintenance of the Ryan Dike has been performed since its construction. Major portions of the top of the dike have eroded away, leaving the dike un-drivable and difficult to inspect. Six major breaches have occurred along the dike, allowing severe erosion to occur upstream and downstream of the breaches.
NCSG performed an inspection of the dike and collected samples from test pits to evaluate the suitability of material sources along the dike for the reconstruction. As part of the work, several remarkable photos of large "pipes" formed by subsurface erosion were taken, one of which is shared here. Remarkably, these pipes were initiated by small size gopher holes!